Roof Replacement
Your home's roof is critical to its structural integrity, as well as your safety and comfort. When it's time to invest in a new roof, it's important to choose the right materials that will stand up to the local climate — and to work with a contractor you can trust.
Quality Home Exteriors is Omaha's expert in residential roof replacement. We understand that a new roof is a considerable investment and one that you want to last for decades. Locally-owned and family-owned, Quality Home Exteriors makes your project our priority.
When to Invest in a New Roof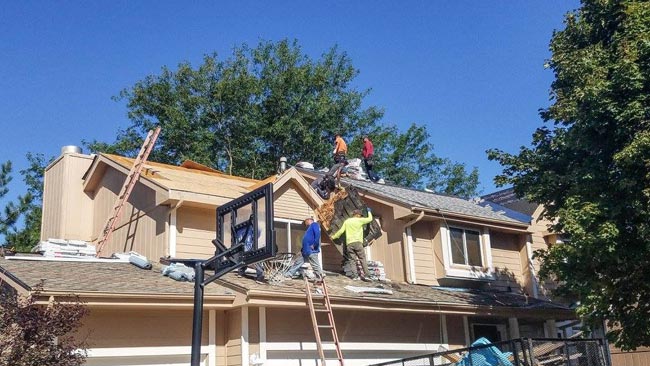 One of the most common questions we're asked is how to know when it's time for a new roof. Each roof is different, but there are a few tell-tale signs that a roof replacement is in your future.
Granules in the gutters
Peeling, cupping, buckling or missing shingles
Leaks in the attic
Increased energy bills
Advanced age (most well-maintained roofs last 20-30 years on average)
If you're not sure whether your roof needs to be replaced or simply repaired, we will be glad to stop by for a comprehensive inspection.
You can depend on us to provide an accurate, honest assessment about your roof's condition.
Brand-Name Roofing Materials
If it is indeed time for a new roof, Quality Home Exteriors offers only the best in roofing materials and professional installation. We source our products from Atlas®, and recommend the Atlas Signature Select System® for incomparable protection backed by impressive warranties. We can help you choose the model, style and colors that are right for your home.
DIY (Design It Yourself)!
If you have an eye for style, you can design your new roof from the comfort of your own home. With the Atlas Roof and Home Design Studio, you can upload a photo of your home and experiment with different roof materials, colors and trims. Alternatively, you can choose a photo of a home that's similar to yours to design. Once you have the look you want, simply save and show it to us, and we'll take care of the rest!
New Roof, No Hassle — Call Quality Home Exteriors
A home roof replacement is a significant investment but it doesn't have to be stressful. At Quality Home Exteriors, we've been installing new roofs for nearly 20 years. We know how to make the process as easy and enjoyable as possible. Let's make your home beautiful. Call us at (402) 403-5815 or fill out our appointment form today.