The Remodeling Contractor Omaha, NE, Homeowners Trust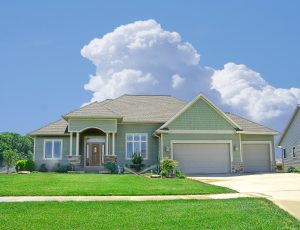 At Quality Home Exteriors, we're more than just a remodeling company. We're a local, family-owned business that serves the same communities we live in.
Owner Brian Diamond is a second-generation home improvement entrepreneur. Growing up, Brian learned how to operate a business that puts people first by watching his mother and father change the lives of friends and neighbors through home improvement. Inspired by his parents' passion and work ethic, Brian set out to start his own career in home improvement, taking on a variety of roles in multimillion-dollar companies.
Discouraged by employers that constantly put profit ahead of people, Brian decided to follow in his parents' footsteps and resurrect the business they'd poured their hearts and souls into. He named the company Quality Home Exteriors and made it his mission to offer a truly personalized customer experience along with top-notch products and expert installation.
It's this customer-centric approach that made Brian 2017's Remodeling Entrepreneur of the Year and Quality Home Exteriors a member of the Big 50, an honor bestowed upon only the top 1% of home remodeling companies in North America.
At Quality Home Exteriors, we combine expertise from years of experience with friendly, personalized, and family-oriented service. That's our mission, and that's what you can expect when you partner with us.