Style and Decoration Ideas for Garden Windows
Aug 29, 2019
Garden windows are a type of projection window that are similar to bay windows, but smaller and with a sloping glass top. In this blog, replacement window contractor Quality Home Exteriors discusses how you can style and decorate your garden window.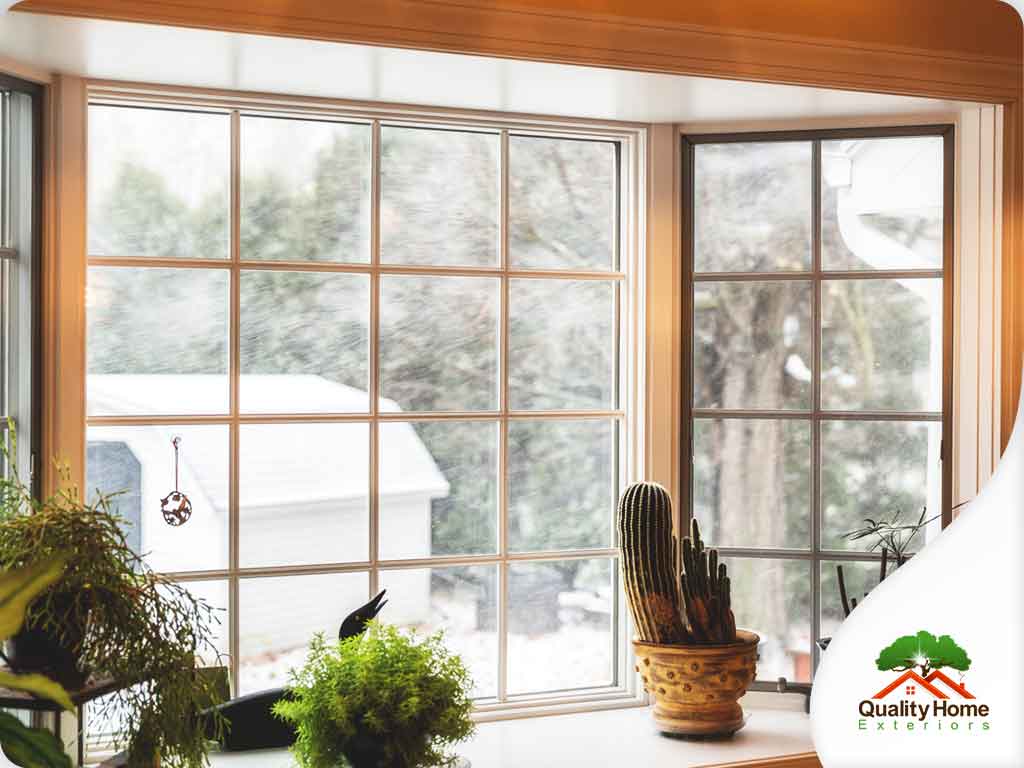 Uses of Garden Windows
Garden windows are intended for growing plants. The glass top allows more sunlight than any other window style. Garden windows can be used for:
Growing Outdoor Plants — Certain types of plants simply can't be grown in the shade. Garden windows allow longer exposure to sunlight, ideal for plants such as sunflowers. This is ideal if you wish to protect such plants from wind damage. You can install curtains that part in the middle to create a viewing area. The curtains also double as cover that prevents pollen from spreading indoors.

Herb Garden — Cooking herbs need lots of sunlight, and can be grown in small pots. Herbs such as basil, mint, and oregano are indispensable to so many recipes, including pasta, soup, and salad. Having an infinitely-replenishing supply of these fresh herbs are every home cook's dream. Whether you need herbs for daily meals, or if you wish to pursue your culinary dreams, an herb garden should be part of your residential window replacement project.

Display Space — You can use your garden window for more than just plants. Use it to display various small items, such as knickknacks, figurines, and anything else that you happen to be collecting. It should be noted that items such as framed photos and valuable painted items may fade from extended exposure to sunlight. Window treatments that work with bay windows work equally well on garden windows.
Quality Home Exteriors Garden Windows
Garden windows tend to be proportionally heavier compared to most types of windows because it is mostly glass. Quality Home Exteriors offer quality garden windows that are beautiful, durable, and energy efficient. The mainframe is fully welded for strength and stability.
We use a tempered insulated glass panel for the sloped top, which makes it safer and more durable. The side windows are operable casement windows that allow ample ventilation when needed, and features a multi-point locking system for security. The entire garden window is equipped with insulated glass for improved energy efficiency.
Quality Home Exteriors is your leading provider of home window installation services. Give us a call at (402) 401-4505 or fill out our contact form. We serve customers in Omaha, NE, and surrounding areas.