How to Choose Gutter Colors
Jul 22, 2019
Gutter colors mostly depend on your home's existing color palette. Gutter and roofing contractors like us recommend choosing either matching the roof or the trim color. In this blog, Quality Home Exteriors shares how to choose the right colors for your gutters and downspouts.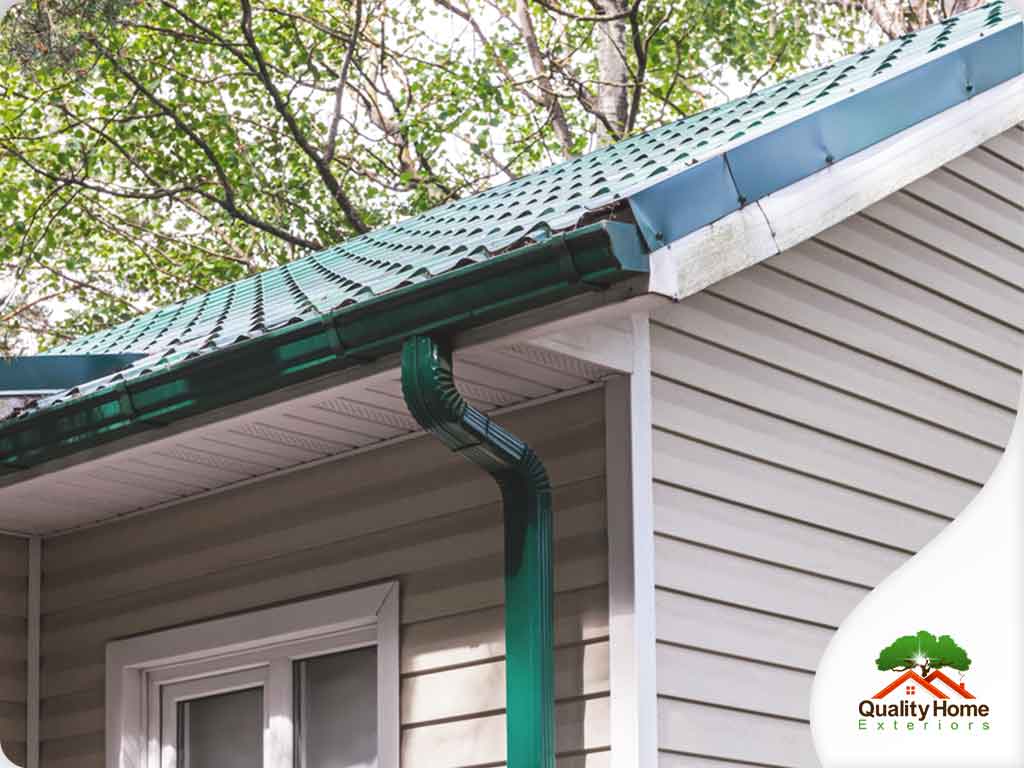 Roof Vs. Trim Color
Home exteriors are typically dominated by two colors: the roof and the siding. This is why color palettes are a major consideration when planning a roof and/or siding replacement. Trim, a relatively minor component, creates a cleaner look, and unifies both roof and siding. Gutter colors should blend in with these components; therefore it has to match either roof or trim.
You're probably wondering, why the roof or trim? One reason is because gutters are attached to the roof, therefore it blends in better with the overall color palette. If your home has wide trim, then the gutter should match its color. Homes with slim trim (or in some cases, none at all), then the gutters should match the roof. Gutters can be painted or are offered by gutter and roofing contractors in various colors, therefore it should match the roof or trim, not the other way around.
Copper Gutters
Certain materials, such as copper, are the exception to the rule, since copper can't look any better than when it's installed bare. No matter what your home color palette is, copper will work. When you have copper gutters, corrosion isn't a problem. Instead of rust, it forms a beautiful green patina over time, which doesn't affect its performance or durability.
ColorConnect® Color Matching System
Quality Home Exteriors offers Alside® Rainware Systems, one of the leading complete gutter systems in the industry. All components are fabricated on-site for a custom fit. Thanks to the ColorConnect color matching system, you can have gutter colors that perfectly match your existing roof or gutters. This same color system is also used in other Alside products, such as soffit and trim.
Quality Home Exteriors is one of the leading gutter and roofing companies serving the Omaha area. Give us a call at (402) 401-4505 or fill out our contact form. We serve customers in Omaha and Lincoln, Nebraska, as well as in Des Moines, Iowa.