Hail Damage: Signs to Look For
May 09, 2019
Hail season is fast approaching in Nebraska and unfortunately, hail can cause damage to your property, specifically your roof. That's why it's important you check on your roof after every hailstorm that passes your area, especially if the recent one was a particularly bad storm that you know might have caused damage to your roof.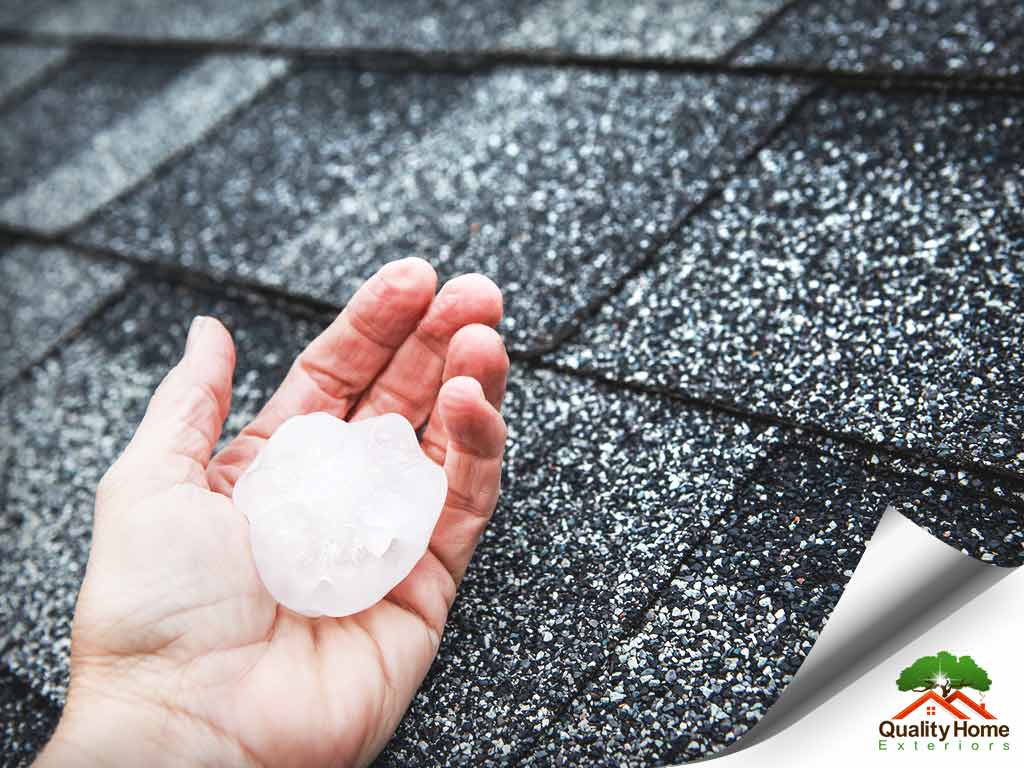 In this post, home window repair experts Quality Home Exteriors discuss the various signs of hail damage you should look for in your roof.
Missing Shingles
This is one of the damages you should focus the most on. Once you're up on the roof, look for gaps in the pattern or pieces of the exposed roof. This indicates your roof is missing some shingles and can cause water to leak into your home if not fixed immediately. If you're lucky, you may not even have to go up to your roof; just looking around your yard might be enough since you might spot some shingles on the ground near your home.
Damaged Shingles
Check if your shingles are curled, buckling, dented or cracked. Curled shingles are highly susceptible to wind uplift and ice damage, which can allow the next storm to tear them off easily. If you spot this on your roof, call a professional like home window replacement and roof replacement experts Quality Home Exteriors for a guaranteed job well done.
Gutter and Downspout Build-Up
After a hail storm, it's also important that you check on your gutters afterward. This is because your gutters and downspouts might have collected the loose asphalt granules from the roof while the flashings might also be dented, hanging or missing. Not only does the loose asphalt pose a problem for your roof but your gutter as well, since the build-up might impede the proper outflow of water in your gutters.
Turn to Quality Home Exteriors for your home maintenance needs. We are your number one provider of roofing and window installation services. Give us a call at (402) 401-4505 or fill out our contact form to schedule a visit. We serve homeowners in Kansas City, MO; Lincoln, NE; and other areas.