How Vinyl Siding Is the Best in Environmental Impact
May 02, 2019
Vinyl siding has been one of the most popular siding choices in American households for a few decades now. Just when you thought you've seen everything this siding can bring to the table, a recent report has shown that vinyl siding actually rises above cedar board, fiber cement and brick and mortar siding when it comes to the Environmental Impact Score (EIS).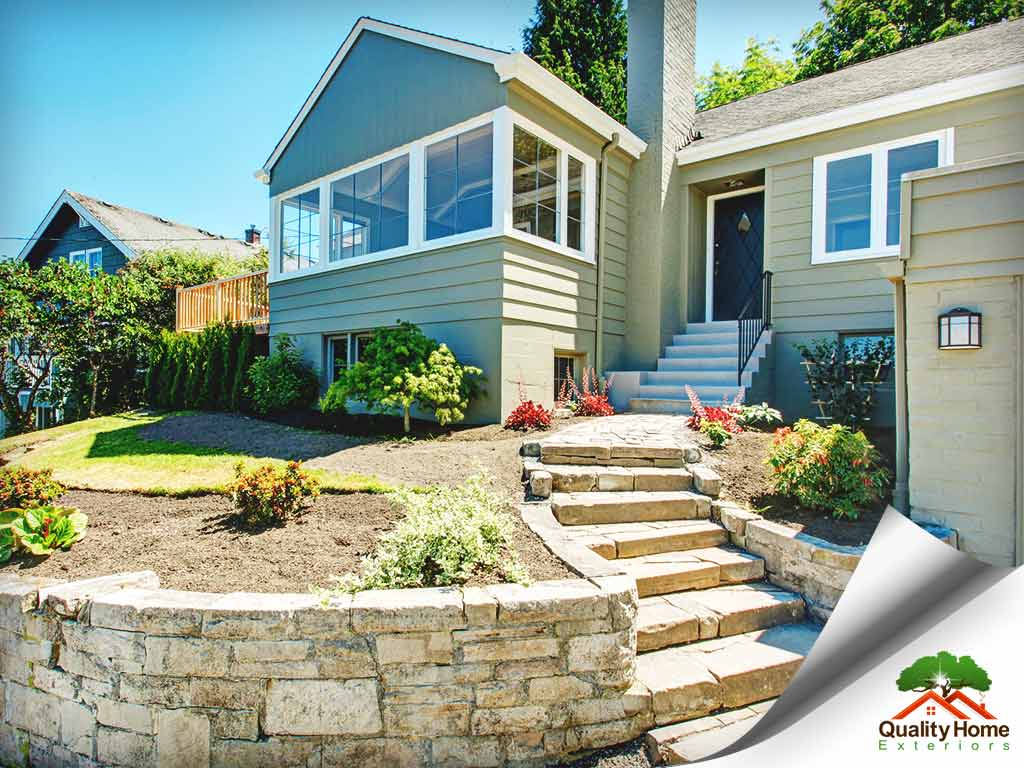 In this post, replacement window contractor Quality Home Exteriors discusses how vinyl siding compares to the aforementioned three siding types when it comes to the EIS.
Cedar Board
Against Cedar Board siding, vinyl siding actually has lower impacts than this siding material when it comes to ozone depletion, smog, global warming, acidification, eutrophication and other related categories when it comes to the environmental impact. Vinyl is shown to rise above cedar board in the eutrophication category, where the impact for cedar board is only a mere 13%. Insulated vinyl siding, meanwhile, rises above cedar board when it comes to ozone depletion, smog and eutrophication categories.
Fiber Cement
Both vinyl siding and insulated vinyl siding have lower impacts when it comes to the non-carcinogenic category compared to fiber cement siding. For this category, fiber cement only impacts by 1%. To have vinyl siding or insulated vinyl siding installed in your home, turn to residential window replacement and siding installation experts Quality Home Exteriors for a guaranteed job well done in your home.
Brick and Mortar
Against brick and mortar siding, on the other hand, vinyl siding and insulated lower siding have shown lower environmental impacts in all but one category. Vinyl siding has shown the best performance when it comes to impacting smog, while brick and mortar only showed 11% and 15% impact performance, respectively.
All in all, vinyl siding shows the superior greener advantages when it comes to key categories that can impact climate change and proves that vinyl siding is way ahead of its counterparts.
Turn to Quality Home Exteriors for your home improvement needs. We are your number one provider of home window installation and roof replacement services. Give us a call at (402) 401-4505 or fill out our contact form to schedule a visit. We serve homeowners in Omaha, NE, and other areas.