ENERGY STAR® Recommendations for Replacement Windows
Mar 05, 2019
Administered by the US Environmental Protection Agency (EPA) and the Department of Energy, ENERGY STAR® is responsible for delivering "cost saving energy efficiency solutions" through its qualified doors, windows and skylights for both homes and businesses.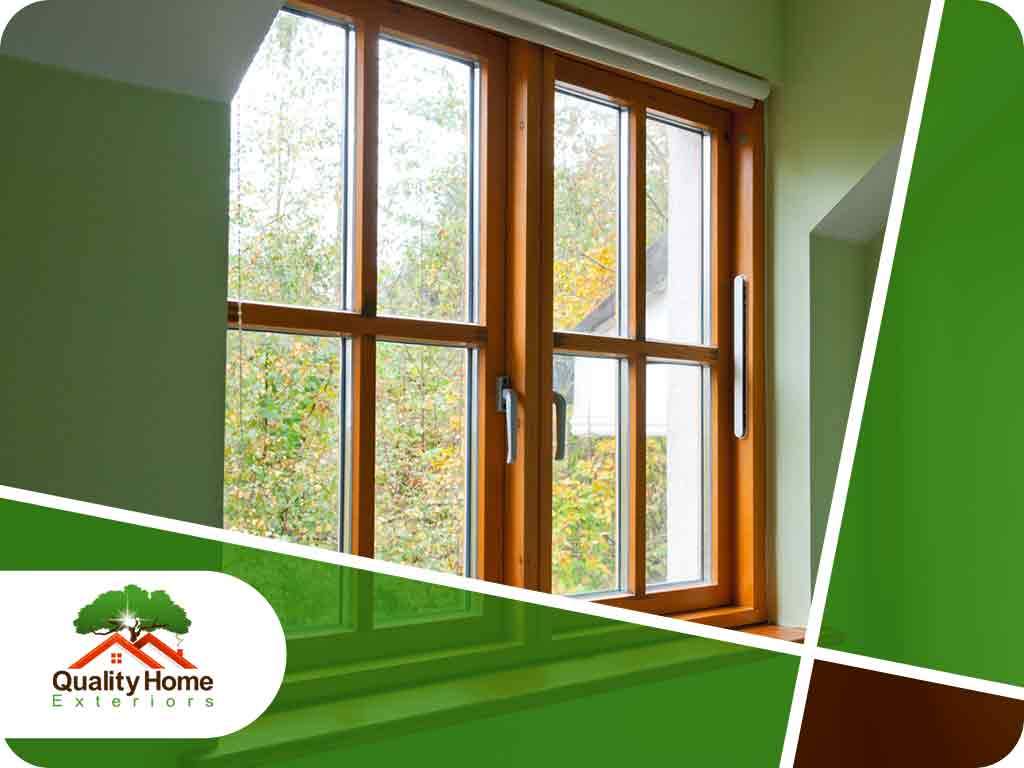 The NFRC (National Fenestration Rating Council), meanwhile, backs the ratings in its labels through its unbiased, third-party testing. It sets and mandates the desirable performance levels which ENERGY STAR promotes.
How does this affect your home window installation decisions? Of course, you only want replacement window products that adhere to NFRC standards and ENERGY STAR recommendations. Read on as Quality Home Exteriors shares some key performance ratings to bear in mind.
SHGC – Solar Heat Gain Coefficient
This metric measures the heat-blocking properties of a window, and how much solar energy it allows to be transmitted inside your home.
The lower the SHGC of a residential window replacement, the less solar radiation it transmits. ENERGY STAR states that "values typically range from 0.25 to 0.80," though the SHGC scale is from 0 to 1.
To make sure that consumers are well-informed about SHGC values, EPA mandates that it should be well-publicized on the product labels of all ENERGY STAR-rated products.
U-Factor
Insulation is a top priority in your home, especially during the winter. U-factor, also known as U-value, tells you how resistant a window is against heat flow. A lower U-factor rating means less heat is lost. It confirms a window's better insulating properties.
The NFRC U-factor values range from 0.25-1.25. High-performing double-pane windows can possess a value that's as low as 0.30 (or even lower).
VT – Visible Transmittance
Who doesn't love some daylight in their home? But the more appropriate question is how much visible light are you comfortable receiving? VT is a visual property that gauges the amount of daylight that your window allows. Values usually vary from 0.20 – 0.80 (0.30-0.70 for windows that are double- or triple-paned), though the measurement scale is from 0 to 1. According to ENERGY STAR, "the higher the VT, the more light you see."
AL – Air Leakage
A replacement window contractor often helps a client with cost savings by addressing heat loss and gain. Air leakage, as a metric, has a lot to do with it. It is expressed in the equivalent cubic feet, or simply the amount of air passing through 1 sq. ft. inside a minute. If the AL value is low, that means less air leakage, which translates to better insulation and heat/cold retention.
The NFRC and ENERGY STAR highly encourage the usage of windows which have an AL rating of ≤ 0.30.
At Quality Home Exteriors, e offer a full selection of energy-efficient replacement windows. For almost 20 years, we have been making Omaha homes vividly beautiful with our commitment as a family-owned home improvement company.
Give us a call today at (402) 401-4505 and find out why we have an A+ rating from the Better Business Bureau (BBB). We serve clients in Omaha, NE, and other nearby areas.