Home Problems Our Improvement Projects Can Fix
Apr 27, 2018
We offer our residential roof replacement and other home improvement services to local homeowners because we want to help them. Our services and products can improve your home and solve various problems, such as poor energy efficiency, indoor comfort, and lack of curb appeal. Here's how our services can help: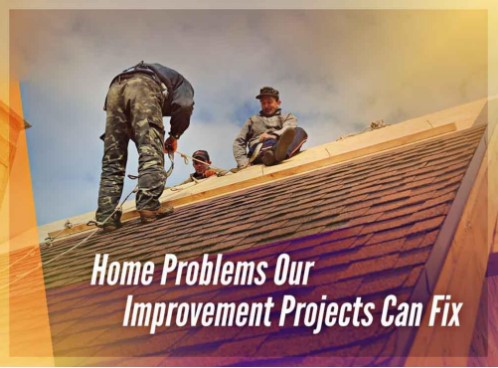 Poor Energy Efficiency
There are many ways we can improve your home's energy efficiency and help you save money. For example, we can replace your current windows with our ENERGY STAR® qualified replacement windows, install insulated siding in your home, or set up a new entry door. Our windows, siding, and doors are made of high-quality materials that have great insulating properties. They can prevent energy from escaping your home, reducing the workload of your HVAC system.
Poor Indoor Comfort and Excessive Maintenance Needs
New home exterior siding or new windows and doors can also improve your home's indoor comfort. Since conditioned air no longer escapes your interior, your home's indoor temperature will be more stable and your home will feel more comfortable. Our products can also make your life more comfortable in other ways, as well. For example, our replacement windows are reliable and low-maintenance, so you won't have to worry about time-consuming cleaning in the future, once we install them. The same goes for our doors and siding.
Lack of Curb Appeal
A brand new roof or siding can transform your home's appearance and make it the envy of your neighborhood. Our products can make your home more beautiful because they feature stunning color schemes and premium designs. For instance, one of the roofing shingles we install comes in 15 different colors, which means the shingles can match practically any kind of color scheme. During our initial consultation, we will help you choose the most beautiful roof and siding color combinations for your home's architecture.
Whether you need an insulated siding system, new windows, or a new roof, we have got you covered. [company_name] has many years of experience and we work with some of the best people in the home improvement industry. We have won several awards for the quality of our craftsmanship and customer service. We serve many areas in and around Omaha, NE. Call us at (402) 403-5815 to learn more about how we can help you. You can also schedule an appointment.