Why Replacing Old Windows and Doors Is a Good Idea
Apr 13, 2018
[company_name] believes our customers deserve industry leading products and warranties at competitive prices. We aim to be your one-stop-shop when it comes to exterior home improvement projects. That's why we offer a wide range of services, including home window repair and replacement, roof replacement, siding replacement, door replacement, and gutter replacement. Today, we explain how new windows and doors can improve your home.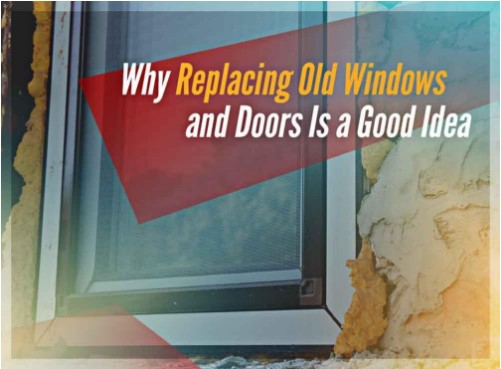 Benefits of New Windows
Old, outdated, and drafty windows can have you paying higher energy bills than you should. This is because air can leak out of your window, making it harder for your HVAC to keep you comfortable. To maintain your desired temperature, your HVAC will then consume more energy, increasing your energy bills. New windows can solve this problem permanently. This is because our replacement windows are made of long-lasting and durable materials.
As a home window replacement expert, we provide replacement windows with low-emissivity glass coatings that can reflect heat. This means our windows can keep the sun's heat out of your home in summer, and retain it inside your home in winter. Our windows can also greatly improve your home's appearance because they come in a wide range of colors and designs. You can easily find a replacement window that matches your home's architectural style.
Benefits of New Doors
Installing a new entry door provides similar benefits. A new door can prevent energy loss while also improving your home's security. In addition, the entry door serves a unique purpose that greatly affects your home's appeal. The entry door is the very first thing visitors see when they approach and enter your home, so replacing an old and outdated door can have a big effect on your home. A new entry door will make your home feel more welcoming and beautiful.
You can rely on us for a flawless door and window installation because we're part of the top 1% of all remodeling companies in the country. [company_name] is part of the Big 50 and we're a Remodeling Entrepreneur of the Year for 2017. We serve many areas in and around Lincoln and Omaha, NE. Call us at (402) 403-5815 to learn more about our services and products. You can also schedule an appointment.