Learning More About Quality Home Exteriors
Apr 06, 2018
Hello and welcome to the Quality Home Exteriors blog. As the leading replacement window contractor in our area, our goal is to provide our customers with a first-class home improvement experience. That's why we educate and inform our clients to help them make better decisions regarding their home improvement projects.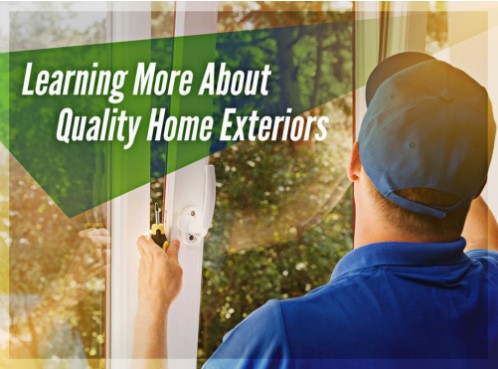 For our initial blog post, here's a short overview about us and our services:
Our Wide Range of Services
We can help with your residential window replacement and other home improvement projects. Our siding products are beautiful, energy-efficient, breathable, and durable. We also install dimensional shingles that can greatly improve your roof's appearance. Our Alside Rainware system components will help effectively channel rain away from your roof, protecting your landscaping. In addition, our windows and doors can improve your home's security while coming in a wide range of colors and designs.
Our Great Testimonials
Quality Home Exteriors was established because we believe local homeowners deserve exceptional customer service and quality products at competitive prices. Many people turn to us for their residential window replacement because we always put our customers first. We're proud that our customers recognize our efforts, as shown by their testimonials. For example, John Franklin from Omaha states our team was very pleasant to work with and the work we did was very good. RJ Reddin from Papillion echoes this sentiment and believes we did an amazing job on his house.
Our Awards and Recognitions
We're also proud of the successes we've had these past few years. We received the Dred Case Remodeling Entrepreneur of the Year Award in 2017, and we were part of the Qualified Remodeler Top 500 list the same year. We won the Remodeling Magazine Big50 Award, and we were part of the Remodeling 550 list of top specialty contractors. These awards show our dedication to quality workmanship and great customer service.
You can rely on Quality Home Exteriors for all of your home window installation and other home improvement needs. We have over a decade of experience and we have won several awards for the quality of our services. We serve many communities, including Omaha, NE, and the surrounding areas. Call us at (402) 403-5815 to learn more about our services and products. You can also schedule an appointment.